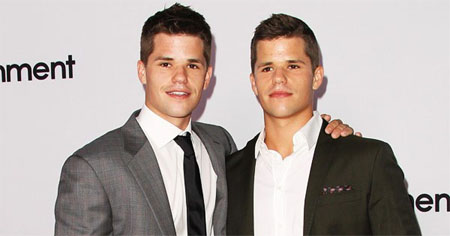 Los hermanos Charlie y Max Carver, a los que hemos podido ver en series como Mujeres desesperadas y Teen Wolf, son las nuevas incorporaciones al reparto de The Leftovers, un nuevo piloto de la HBO que adaptará la novela homónima de Tom Perrotta, que escribirá el guión junto a Damon Lindelof, uno de los creadores de Perdidos, que también ejercerá como showrunner si finalmente el canal por cable da luz verde a la serie.
The Leftovers narra lo sucedido después de que un día millones de personas desaparezcan del mundo de manera repentina sin dejar rastro. La novela, ambientada tres años después de esta misteriosa desaparición y centrada en una familia que no ha perdió a ninguno de sus miembros, muestra cómo afronta la gente corriente un suceso extraordinario como la desaparición de gran parte de la población mundial. Charlie y Max Carver darán vida a los gemelos Scott y Adam Frost, unos jóvenes amigos de la hija de Kevin Garvey, el jefe de policía interpretado por Justin Theroux.
Junto a los intérpretes ya mencionados, también está confirmada la participación de Liv Tyler (El Señor de los Anillos), que dará vida a Meg, una joven a punto de contraer matrimonio pero que busca una vía de escape que es captada por una misteriosa secta; y Michael Gaston (Mad Men), que interpretará el papel de Dean, un hombre que afronta los nuevos tiempos sin miedo y, a menudo, violentamente.
Fuente: Deadline.