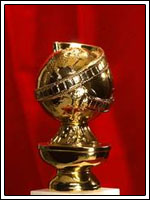 La Asociación de Prensa Extranjera de Hollywood, que concede anualmente los Globos de Oro, está tratando de llegar a un acuerdo con el sindicato de guionistas (WGA) para que éstos puedan trabajar para hacer posible la celebración de la gala de este año, que está prevista para el 13 de este mes, y para la que ya están anunciados los nominados.
Según ha informado Jorge Camara, presidente de la Asociación de Prensa Extranjera de Hollywood, el pasado 29 de diciembre empezaron las negociaciones entre los abogados de la asociación y el sindicato para intentar llegar a un acuerdo que permita trabajar a los escritores a pesar de la huelga.
Se intenta llegar a un acuerdo similar al que ha logrado Worldwide Pants, la productora de David Letterman, que ha conseguido que los guionistas vuelvan a trabajar para el programa The late show with David Letterman.