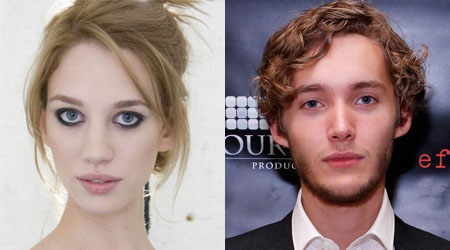 El canal CW ha decidido repescar a la modelo y actriz israelí Yael Grobglas, protagonista del pil0to finalmente descartado de The Selection, para aparecer en la primera temporada de Reign, la nueva serie histórica basada en la vida de María I de Escocia.
Reign estará protagonizada por la australiana Adelaide Kane que interpretará el papel de María Estuardo, la joven Reina de Escocia que, con tan solo 15 años y acompañada de sus tres mejores amigas que le sirven como damas de compañía, es enviada a Francia para unirse en matrimonio a Francisco, el heredero de la Corona Francesa al que da vida el actor inglés Toby Regbo. Yael Grobglas interpretará el papel de Olivia, una noble italiana que mantuvo una relación sentimental con el Príncipe Francisco y cuya presencia en la corte amenaza el compromiso del Príncipe con María.
Reign ha sido creado por Laurie McCarthy, productora y guionista de series como Felicity y Entre fantasmas, y Stephanie Sengupta, que ha trabajado en series como Ley y orden y las más reciente Hawaii 5-0. Brad Silberling, director de cintas como City of Angels o Una serie de catastróficas desdichas de Lemony Snicket, ha sido el encargado de ponerse detrás de las cámaras del piloto.
Fuente: Zap2It.