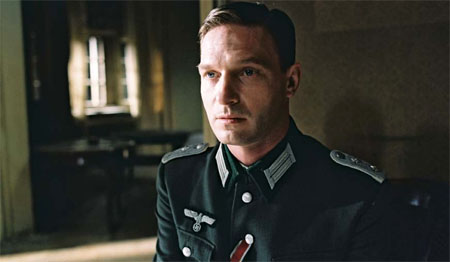 El actor alemán Thomas Kretschmann, al que hemos podido ver en películas como Wanted o Valkiria, se ha unido al reparto de The River, un nuevo piloto de la ABC creado por Oren Peli (director de Paranormal Activity) y Michael R. Perry (guionista de Paranormal Activity 2) que será dirigido por el español Jaume Collet-Serra (La Huérfana, Sin Identidad).
The River está centrada en una expedición de rescate al Amazonas cuyo objetivo es encontrar a un famoso explorador desaparecido mientras rodaba un documental para la televisión. Thomas Kretschmann, que ha aparecido en series como 24 o la reciente The Cape, interpretará el papel de un curtido ex-militar que es contratado para encargarse de la seguridad de la expedición.
La incororación de Thomas Kretschmann al reparto de The River se une a las ya anunciadas de Bruce Greenwood como Emmet Cole, el explorador desaparecido; Joe Anderson como Lincoln Cole, el hijo de Emmet; Eloise Mumford, que dará vida a una temeraria piloto de helicópteros cuyo padre también ha desaparecido; Leslie Hope, que interpretará el papel de Tess Cole, la mujer del explorador desaparecido; y Paul Blackthorne dará vida al productor de los documentales que estaba rodando Emmet.
Fuente: Deadline.