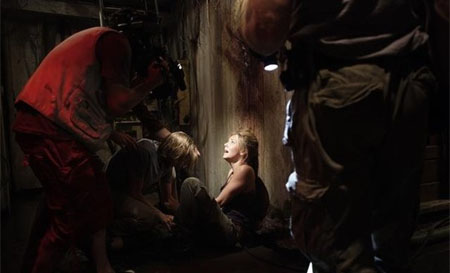 A menos de un mes para su estreno, el próximo 7 de febrero, la ABC ha presentado un nuevo tráiler de The River, una nueva serie de misterio creada por Oren Peli (director de Paranormal Activity) y Michael R. Perry (guionista de Paranormal Activity 2).
The River está centrada en Lincoln Cole, interpretado por Joe Anderson, un joven que organiza una expedición al Amazonas cuyo objetivo es encontrar a su padre, al que da vida Bruce Greenwood, un famoso explorador desaparecido mientras rodaba un documental para la televisión. Junto a Anderson y Greenwood, en el reparto de The River también podremos ver a Leslie Hope, que interpretará el papel de Tess Cole, la mujer del explorador desaparecido; Paul Blackthorne, que dará vida al productor de los documentales que estaba rodando Emmet; Thomas Kretschmann como un curtido ex-militar que es contratado para encargarse de la seguridad de la expedición; y Eloise Mumford, que dará vida a una temeraria piloto de helicópteros cuyo padre también ha desaparecido.
Podéis ver el nuevo tráiler de The River después del salto.