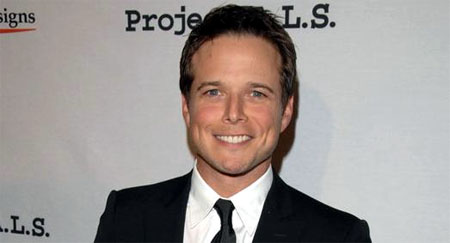 El actor Scott Wolf, que interpretó el papel del periodista Chad Dekker en V, se ha unido al reparto de Joey Dakota, un nuevo piloto del canal CW basado en la serie israelí Danny Hollywood.
Joey Dakota está centrada en Maya, una joven directora de cine a la que da vida Amber Stevens (Greek) cuyo último proyecto es un documental sobre la vida de Joey Dakota, un cantante de rock fallecido en los 90, papel que interpretará Craig Horner (Legend of the Seeker). Maya viaja al pasado para reunir información para su documental pero acaba enamorada del músico y, cuando repentinamente vuelve al presente, deberá encontrar una forma para salvar la vida de Dakota.
Scott Wolf, al que recientemente hemos podido ver en Navy: Investigación Criminal, interpretará el papel de Franklin, un misterioso hombre que parece saber mucho de la situación en la que se encuentra Maya y que podría tener la clave para llevarla de vuelta al pasado para salvar la vida de Joey.
Fuente: Deadline.