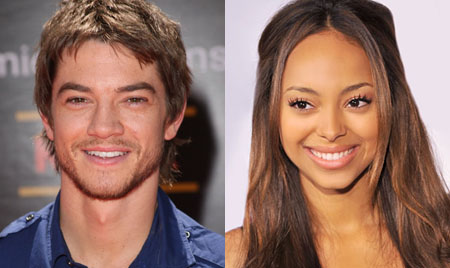 El actor australiano Craig Horner, famoso por haber protagonizado la serie de fantasía Legend of the Seeker, estará al frente del reparto de Joey Dakota, un nuevo piloto del canal CW basado en la serie israelí Danny Hollywood. Este será el primer papel de Horner en la televisión desde que finalizara la serie producida por Sam Raimi.
Joey Dakota está centrada en Maya, una joven directora de cine a la que da vida Amber Stevens (Greek) cuyo último proyecto es un documental sobre la vida de Joey Dakota, un músico de rock que perdió la vida en los 90, papel que interpretará Craig Horner. Maya viaja al pasado para reunir información para su documental pero acaba enamorada del músico y, cuando repentinamente vuelve al presente, deberá encontrar una forma para salvar la vida de Dakota.
Joey Dakota se une a los numerosos pilotos del canal enfocado al público juvenil CW de cara a la próxima temporada: Arrow, adaptación del comic Flecha Verde a la pequeña pantalla; Cult, el nuevo proyecto de Rockne S. O'Bannon, creador de la serie de ciencia-ficción Farscape; The Selection, adaptación de los libros de Kiera Cass; y Beauty and the Beast, basado en la serie de finales de los años 80 del mismo título protagonizada por Linda Hamilton y Ron Perlman.
Fuente: TV Fanatic.