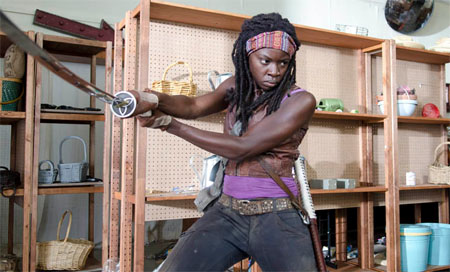 La tercera temporada de The Walking Dead, la adaptación del cómic homónimo de Robert Kirkman, se ha estrenado marcando un nuevo récord de telespectadores, lo que le augura un inminente anuncio de renovación por parte del canal por cable AMC.
El primer capítulo de la nueva temporada emitido el pasado domingo, que llevaba por título "Seed", consiguió reunir frente al televisor a 10,9 millones de personas (cifra que aumentó hasta los 15,2 millones si contamos las posteriores repeticiones), superando con facilidad los 7,3 millones de espectadores que logró la premiere de la segunda temporada y los 9 millones de audiencia del último episodio de la pasada  temporada y convirtiéndose en el episodio de un drama más visto de la historia de la televisión por cable básica.
Además, el estreno de la tercera temporada de The Walking Dead también ha logrado grandes datos de audiencia en las franjas de edad de 18 a 49 años (7,3 millones de espectadores) y de 25 a 54 (6,1 millones), las más importantes para los anunciantes.