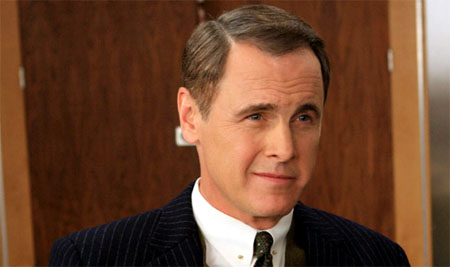 El actor Mark Moses, conocido fundamentalmente por su papel de Paul Young en Mujeres Desesperadas, se ha unido al reparto de The Killing, adaptación de la serie danesa Forbrydelsen por parte del canal por cable AMC.
Mark Moses, que aparecerá en al menos ocho episodios de la nueva temporada de The Killing, interpretará el papel del teniente Carlson, un nuevo detective del departamento de policía de Seattle que se unirá a la investigación del asesinato de Rosie Larsen dirigida por Sarah Linden (Mireille Enos).
La incorporación de Mark Moses al reparto de la segunda temporada de The Killing supondrá la vuelta del actor a la AMC, cadena en la que ya trabajó en Mad Men, serie en la que interpretó el papel de Herman Phillips.
Fuente: THR.