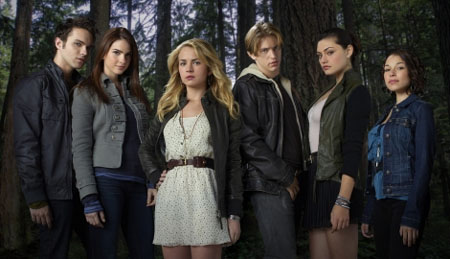 La CW ha presentado un primer adelanto de The Secret Circle, una de las tres nuevas series de la cadena de cara a la próxima temporada junto con Ringer y Hart of Dixie. The Secret Circle es obra de Kevin Williamson, cocreador de The Vampire Diaries.
The Secret Circle, basada en la trilogía escrita por L.J. Smith (creador también de la saga literaria The Vampire Diaries), está centrada en Cassie, papel que será interpretado por la actriz Britt Robertson, una joven que se traslada junto a su madre a la ciudad de New Salem para descubrir no solo que es una bruja sino que ella es la clave en una ancestral batalla del bien contra el mal.
Podéis ver el primer tráiler de The Secret Circle después del salto.