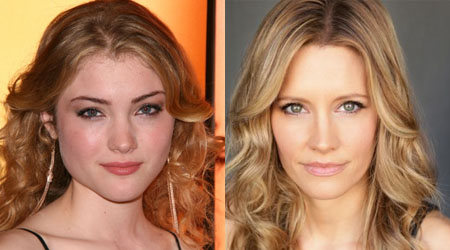 Las actrices Skyler Samuels y KaDee Strickland son las nuevas incorporaciones al reparto de Bloodline, un nuevo piloto de la NBC escrito por David Graziano, guionista de series como Terra Nova o Southland.
Skyler Samuels, a la que hemos podido ver en series como The Gates o The Nine Lives of Chloe King, dará vida a Bird Benson, una joven que se ve envuelta en una guerra entre dos poderosas familias de asesinos y mercenarios. Abandonada en un orfanato cuando era una niña y entrenada por un maestro chino, Bird deberá encontrar a su madre y derrotarla si quiere tener una vida normal.
KaDee Strickland, una de las protagonistas de la recientemente finalizada Sin cita previa, interpretará el papel de Stella, la madre de Bird, una mujer criada en una familia que proviene de una antigua estirpe de asesinos, guerreros y mercenarios. Stella es hija a su vez de Leo Killpriest, el personaje al que dará vida Jonathan Banks.
Fuente: Deadline.