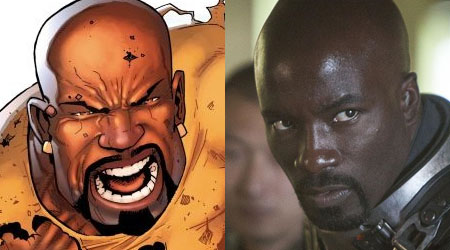 El actor Mike Colter, al que podemos ver en The Good Wife interpretando el papel del traficante de drogas Lemond Bishop, es la nueva incorporación al reparto de Jessica Jones, una de las nuevas series de la compañía de contenidos en streaming Netflix basadas en algunos de los superhéroes más populares de la editorial de cómics Marvel.
Jessica Jones, a la que dará vida la actriz Krysten Ritter, es una superheroína que, después de decidirse a colgar su capa, abre una agencia de detectives. Sin embargo, su intento de alejarse del mundo de los superhéroes no será fácil ya que, debido a sus contactos, muchos de sus casos están relacionados con gente con superpoderes. Mike Colter interpretará el papel de Luke Cage, un ex-convicto que acaba convertido en un superhéroe gracias a una fuerza sobrehumana.
Netflix lanzará otras tres series basadas en los personajes de Daredevil (el vigilante ciego que fue llevado a la gran pantalla en 2003 en la cinta protagonizada por Ben Affleck), Iron Fist (un maestro en artes marciales) y la última centrada en el propio Luke Cage, al que con toda probabilidad volverá a dar vida Colter. Las cuatro series convergerán finalmente en una miniserie que llevará por título The Defenders en el que se cruzarán los caminos de sus respectivos protagonistas.
Fuente: TV Line.