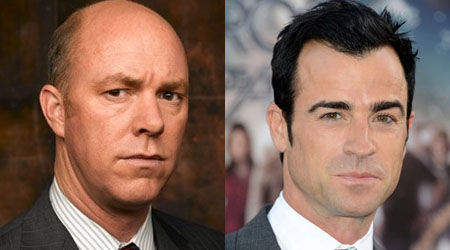 El actor Michael Gaston, al que en los últimos años hemos podido seguir en series como El mentalista o Mad Men, se ha unido al reparto de The Leftovers, un nuevo piloto del canal por cable HBO que adaptará la novela del mismo título escrita por Tom Perrotta.
The Leftovers narra lo sucedido después de que un día millones de personas desaparezcan del mundo de manera repentina sin dejar rastro. La novela, ambientada tres años después de esta misteriosa desaparición y centrada en una familia que no ha perdió a ninguno de sus miembros, muestra cómo afronta la gente corriente un suceso extraordinario como la desaparición de gran parte de la población mundial.
Michael Gaston interpretará el papel de Dean, un hombre que afronta los nuevos tiempos sin miedo y, a menudo, violentamente. La incorporación de Gaston al reparto de The Leftovers se une a la ya anunciada de Justin Theroux (John Adams), que dará vida a Kevin Garvey, un jefe de policía y padre de dos hijos que trata de mantener una pequeña apariencia de normalidad en un mundo desconocido.
El propio Tom Perrotta escribirá el guión de The Leftovers junto a Damon Lindelof, uno de los creadores de Perdidos, que también ejercerá como showrunner si finalmente la HBO da luz verde a la serie. Peter Berg, director de películas como La sombra del reino o Battleship, será el encargado de ponerse detrás de las camáras del piloto.
Fuente: Deadline.