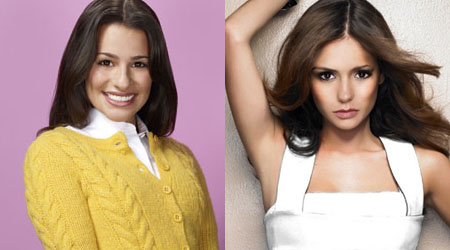 Hace unos días se dieron a conocer las nominaciones a los People's Choice Awards 2012, premios de carácter popular en los que reconoce a los favoritos del público en el mundo del cine, la televisión y la música.
En cuanto a las series de televisión, Glee ha sido la que más nominaciones ha acaparado con un total de siete, seguida por The Vampire Diaries que opta a un total de cuatro premios. Con tres nominaciones se encuentran Cómo conocí a vuestra madre, The Big Bang Theory, Anatomía de Grey y Bones.
Después del salto podéis ver las nominaciones de los People's Choice Awards 2012.
Continue reading "Glee y The Vampire Diaries acaparan las nominaciones de los People's Choice Awards"