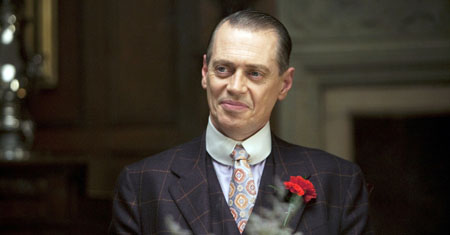 La HBO ha presentado una nueva promo de Boardwalk Empire, la serie de estreno del canal por cable creada por Terrence Winter (guionista de Los Soprano) y Martin Scorsese.
La serie está basada en el libro Boardwalk Empire: The Birth, High Times, and Corruption of Atlantic City de Nelson Johnson y narra la historia de Nucky Thompson (Steve Buscemi), un político corrupto de Atlantic City que hizo fortuna durante la ley seca gracias a todo tipo de negocios ilegales.
Podeis ver la nueva promo de Boardwalk Empire después del salto.