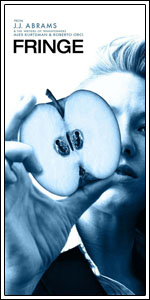 El próximo 7 de febrero en Los Angeles se celebrará la ceremonia de los WGA Awards, que concende anualmente el sindicato de guionistas o Writers Guild of America del que se acaban de conocer los nominados.
En cuanto a series dramáticas repiten respecto al año pasado Mad men, Friday night lights, Dexter y The wire mientras que el único cambio que hay es la entrada de Perdidos por Los Soprano (ya finalizada).
En comedia, Los Simpson y Weeds son las novedades de este año mientras que vuelven a estar nominadas Rockefeller Plaza, The office y El séquito.
En la categoría de series nuevas, la HBO logra colocar a True blood y In Treatment entre las cinco nominadas, acompañando a Fringe, Breaking bad y Life on Mars.
Las nominaciones más importantes después del salto:
Mejor drama
-Dexter
-Friday Night Lights
-Perdidos
-Mad Men
-The Wire
Mejor comedia
-Rockefeller Plaza
-Entourage
-The Office
-Los Simpson

-Weeds
Nueva serie
-Breaking Bad
-Fringe
-In Treatment
-Life on Mars
-True Blood
Mejor episodio (drama)
-"Don't Ever Change" ("House"),
-"Double Booked" ("Último aviso")
-"Gray Matter" ("Breaking Bad")
-"Pilot" ("Breaking Bad")
-"Pilot" ("Eli Stone")
-"There's Something About Harry" ("Dexter")
Mejor episodio (comedia)
-"Believe in the Stars" ("Rockefeller Plaza ")
-"Cooter" ("Rockefeller Plaza ")
-"Crime Aid" ("The Office")
-"Crush'd" ("Ugly Betty")
-"Succession" ("Rockefeller Plaza")
-"Vote for This and I Promise to Do Something Crazy at the Emmys" ("Me llamo Earl)