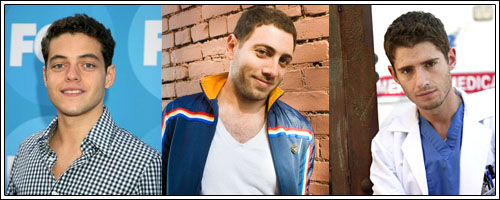 Rami Malek, Julian Morris y Hrach Titizian se han unido a 24 como parte del reparto de la octava temporada, según informa The Hollywood reporter.
Julian Morris, al que hemos podido ver en Urgencias, interpretará el papel de un agente SWAT de la UAT.
Hrach Titizian, que también participó en la sexta temporada de 24, dará vida a Nabeel, el segundo al mando en el equipo de seguridad del presidente Hassan, interpretado por Anil Kapoor.
Por último, Rami Malek, al que veremos en la miniserie The Pacific, será Marcos, un árabe américano simpatizante del islamismo radical que aspira a convertise en un terrorista suicida.