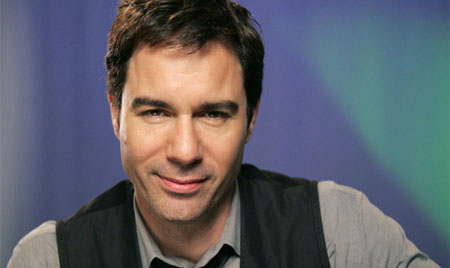 El canal por cable TNT ha dado luz verde a la producción de la primera temporada de Perception, una nueva serie creada por Kenneth Biller (Star Trek: Voyager, Smallville) y Mike Sussman (Enterprise, Legend of the Seeker) cuya premiere no podremos ver hasta el próximo año.
Perception está protagonizada por Eric McCormack, galardonado con un premio Emmy por su papel en Will y Grace, como el doctor Geoffrey Pierce, un excéntrico y brillante profesor universitario de neuropsiquiatría que ayuda al FBI en sus casos más complicados. Junto a McCormack también forman parte del reparto de Perception Rachael Leigh Cook, Arjay Smith y Kelly Rowan.
El canal TNT también ha ordenado la renovación por una cuarta temporada de Southland, el drama policiaco que fue adquirido por la cadena cuando la NBC decidió cancelarla durante su segunda temporada. La tercera temporada de Southland, creada por John Wells (Urgencias, El Ala Oeste) y Ann Biderman (Policías de Nueva York), ha promediado una audiencia de 2,9 millones de espectadores, un 6% más que la temporada anterior.
Fuente: TVGuide.