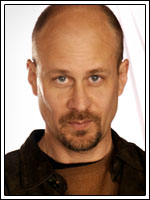 El actor Terry Kinney, que interpretó a Tim McManus durante las seis temporadas de la serie Oz, se unirá al reparto de El Mentalista en la segunda temporada.
Kinney interpretará el papel de Sam Bosco, un disciplinado agente del California Bureau of Investigations (CBI) que dirige la investigación sobre el asesino conocido como Red John, entre cuyas víctimas se encuentran la mujer y la hija de Patrick Jane (Simon Baker). Bosco también fue el jefe de Teresa Lisbon (Robin Tunney) y ambos guardan un oscuro secreto de aquellos tiempos.
Terry Kinney ha participado recientemente en The Unusuals, una comedia de la ABC cancelada con tan solo 10 episodios.