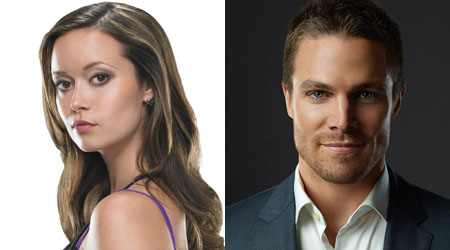 La actriz Summer Glau, protagonista de la prematuramente cancelada Firefly, ha llegado a un acuerdo con la CW para unirse al reparto de Arrow, la serie basada en el personaje de cómic Flecha Verde (Green Arrow) cuya segunda temporada se estrenará el próximo 9 de octubre.
Summer Glau interpretará el papel de Isabel Rochev, la guapa y peligrosa vicepresidenta de adquisiciones de Stellmoor International, una compañía que intenta hacerse con el control de Queen Consolidated, la empresa de la familia de Oliver, el personaje al que da vida Stephen Amell. Durante la primera temporada de Arrow ya se pudo ver brevemente el nombre de este nuevo personaje en la libreta del protagonista.
Además de ser una de las protagonistas de Firefly, Summer Glau es una de las actrices favoritas del mundo geek al haber participado en series como Los 4400, Terminator: the Sarah Connor Chronicles, Dollhouse, The Cape o Alphas, entre otras.
Fuente: TVLine.