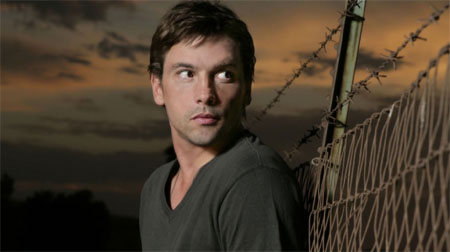 El actor Skeet Ulrich, al que hemos podido ver en series como Jericho o Ley y orden: Los Ángeles, será el protagonista de Anatomy of Violence, un nuevo piloto de la CBS creado por Howard Gordon y Alex Gansa, responsables de la aclamada Homeland.
Skeet Ulrich interpretará el papel del Dr. Raines, un psiqiatra del FBI que forma equipo con una joven agente con la que comparte un conflictivo pasado. Raines es un experto en interrogatorios y en el estudio del comportamiento violento. La incorporación de Ulrich al reparto de Anatomy of Violence se une a la ya anunciada de David Harewood, que dará vida a Alejo, el jefe de Raines.
Anatomy of Violence está basado en el libro The Anatomy of Violence: The Biological Roots of Crime en el que Adrian Raine, profesor de criminología, psiquiatría y psicología de la Universidad de Pennsylvania, hace un exhaustivo estudio del origen y la naturaleza del comportamiento criminal.
Fuente: THR.