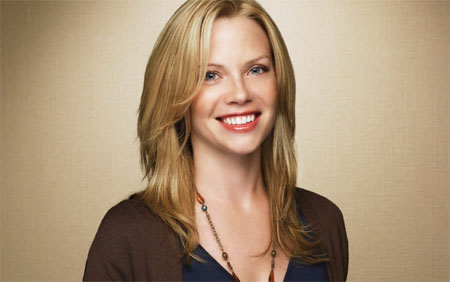 La actriz Sarah Jane Morris, a la que hemos podido seguir en series como Cinco hermanos o Navy: Investigación criminal, se ha unido al reparto de Occult, un nuevo piloto del canal A&E producido por Michael Bay, director de cintas como Dos policías rebeldes o Transformers y escrito por James Wong, guionista de series como Expediente X, The Event o la más reciente American Horror Story.
Occult estará centrada en Dolan, un agente del FBI interpretado por Josh Lucas (La tapadera) que, después de un volver de una baja debida a una depresión provocada por la desaparición de su esposa, es asignado a una nueva división encargada de investigar fenómenos paranormales donde trabajará con Noa Blair, a la que dará vida Lynn Collins (True Blood), una agente experta en temas de ocultismo. Sarah Jane Morris interpretará el papel de Rebekah, la mujer del agente Dolan desaparecida en extrañas circunstancias.
También están confirmados como parte del reparto de Occult Agnes Bruckner (Covert Affairs), que interpretará a una joven dada por muerta que se levanta de la mesa de autopsias para unirse a un siniestro culto; Daniel Henney (Hawaii 5-0), que dará vida a Thompson, el agente al mando del nuevo equipo en el que empieza a trabajar Dolan: y Brennan Brown (Person of Interest), que interpretará el papel de Monroe, el subdirecto de la oficina del FBI en Nueva Orleans.
Fuente: TVLine.