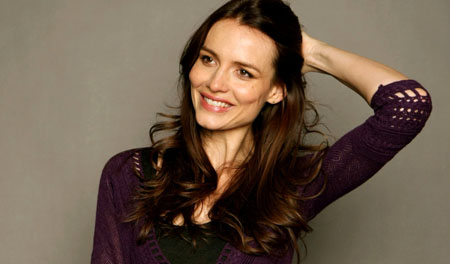 La actriz británica Saffron Burrows (Ley y orden: acción criminal, My own worst enemy) se ha unido al reparto de The Finder, el spinoff de Bones que está preparando la Fox. Los personajes de esta nueva serie serán presentados en el episodio 19 de la presente temporada de Bones.
Este nuevo spinoff, basado en la serie de libros The Locator (El Localizador) escritos por Richard Greener, estará centrado en Walter Sherman, un veterano de la guerra de Irak que se encarga de encontrar a personas desaparecidas. Saffron Burrows interpretará el papel de una amiga y confidente de Sherman, una piloto de helicóptero que regenta un bar.
Saffron Burrows es la tercera incorporación al reparto de The Finder tras las de Geoff Stults, que interpretará el papel de Walter Sherman; y Michael Clarke Duncan, que dará vida a Leo, el compañero de Sherman en sus casos.
Fuente: Beyond Hollywood.