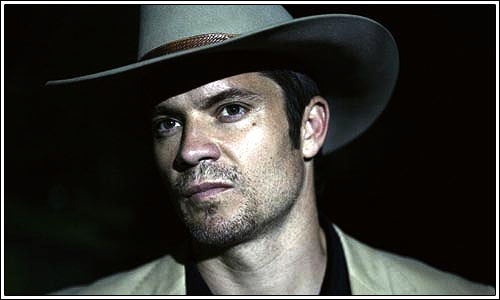 Ya os hablamos hace algún tiempo de Lawman, entonces conocida todavía como Fire in the Hole, la nueva serie del canal FX protagonizada por Timothy Olyphant (Deadwood, Damages). Pues bien, aunque no se estrenará hasta la primavera del año que viene, ayer mismo la cadena lanzó un sneak peek con las primeras imágenes de este nuevo proyecto.
Lawman se centra en Raylan Givens, un U.S. Marshal que, debido a sus enfrentamientos con sus superiores por sus métodos poco ortodoxos en la lucha contra el crimen, es trasladado a una zona rural de su Kentucky natal.
Esta serie está basada en el relato corto Fire in the Hole de Elmore Leonard, novelista que ha visto como muchas de sus obras han sido adaptadas al cine o la televisión.
Después del salto podéis ver el adelanto de Lawman.