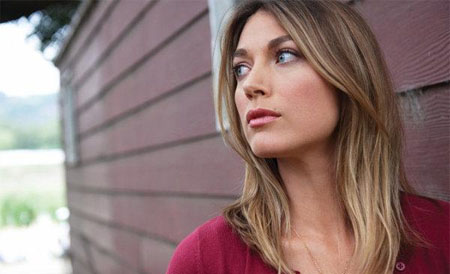 Natalie Zea, a la que podemos ver en la recién renovada Justified, aparecerá como actriz invitada en Person of Interest, el nuevo piloto de la CBS escrito por Jonathan Nolan y producido por Bad Robot, la compañía de  J.J. Abrams.
Person of Interest se centra en un agente de la CIA dado por muerto, al que da vida James Caviezel, que es contratado por un excéntrico multimillonario, interpretado por Michael Emerson, para combatir a los más peligrosos criminales de la ciudad de Nueva York. Natalie Zea interpretará el papel de una fiscal cuya vida corre peligro debido a la investigación de un asesinato que está llevando a cabo.
Éste será el primer trabajo para televisión de Jonathan Nolan, hermano del director Christopher Nolan y guionista de El Caballero Oscuro y El Truco Final. Además de estos guiones, Jonathan Nolan también es el responsable del relato en que se basa la película Memento, película por la que fue nominado al Oscar al mejor guión original junto a su hermano Christopher.
Person of Interest es el segundo piloto producido por Bad Robot, la compañía de J.J. Abrams, que consigue luz verde tras Alcatraz, encargado por la Fox en septiembre del pasado año. Alcatraz, escrita por Elizabeth Sarnoff (guionista de Lost), supondrá la vuelta a la televisión de Jorge Garcia, el actor que interpretó el papel de Hugo "Hurley" Reyes en Perdidos.