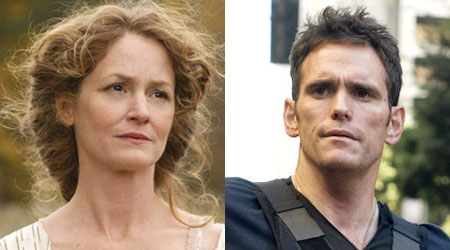 Melissa Leo, ganadora de un Oscar como mejor actriz secundaria por su papel en The Fighter y a la que hemos podido seguir en series como Homicide: Life on the Street o la más reciente Treme, se ha unido al reparto de Wayward Pines, una nueva serie de la Fox cuyo estreno está previsto para el otoño del próximo año.
Wayward Pines, basada en la novela homónima de Blake Crouch, está centrada en Ethan Burke, una agente del Servicio Secreto al que dará vida Matt Dillon que es enviado al misterioso pueblo de Idaho que da nombre a la serie para investigar la desaparición de dos agentes federales, pero conforme avanza en su investigación, Burke solo irá encontrando más preguntas. Melissa Leo interpretará el papel de Pam, una enfermera que cuida de Burke cuando éste despierta en el hospital de Wayward Pines aunque prontó se convertirán en enemigos mortales.
El guión de Wayward Pines, que ha sido definida como un thriller al estilo de Twin Peaks, ha sido escrito por Chad Hodge, guionista de la cancelada The Playboy Club; mientras que el director indio M. Night Shyamalan, del que dentro de poco podremos ver su nueva película After Earth, producirá y se pondrá detrás de las cámaras. 
Fuente: THR.