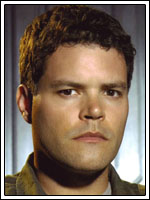 Después del éxito obtenido con Flashpoint, uno de las sorpresas de la pasada temporada, la CBS vuelve a hacer equipo con la cadena canadiense CTV para la producción de otra serie policiaca que lleva por título The Bridge.
La CBS ha encargada 13 episodios de esta nueva serie que se centra en un policía que, además de tener que enfrentarse a los criminales en la calle, deberá aprender a lidiar con sus jefes y compañeros desde que es elegido jefe del sindicato de policías. El protagonista de The Bridge está interpretado por Aaron Douglas, más conocido por dar vida a Galen Tyrol en Galactica.
El rodaje de la serie está previsto que comience antes del verano en Toronto.