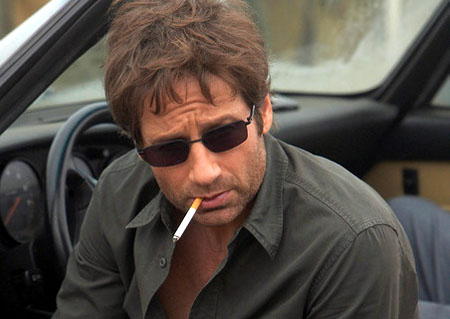 El actor David Duchovny, protagonista de series como Expediente X o la más reciente Californication, se pondrá al frente del reparto de Aquarius, un nuevo drama de la cadena NBC cuya primera temporada constará de un total de 13 episodios.
Escrita por John McNamara, guionista de series como Al descubierto o Prime Suspect, Aquarius está centrada en un sargento de la Policía de Los Ángeles con graves problemas personales, al que dará vida David Duchovny, que se infiltra junto con su joven compañero en la secta dirigida por Charles Manson, cuyo crimen más relevante fue el asesinato de Sharon Tate, la mujer de Roman Polanski, y varios de sus invitados a una fiesta.
Aquarius no es el único proyecto centrado en la figura de Charles Manson que se encuentra en marcha actualmente, ya que la Fox está desarrollando una miniserie sobre este mismo personaje escrita por Bret Easton Ellis, autor de novelas como American Psycho y Menos que cero, y que será dirigida por Rob Zombie, responsable de cintas como Halloween. El origen o The Lords of Salem.
Fuente: Deadline.