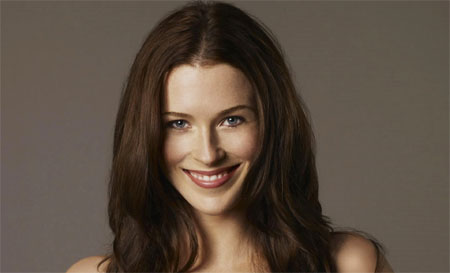 Bridget Regan, la actriz protagonista de Legend of the Seeker y a la que esta temporada estamos viendo en Beauty and the Beast, es la primera incorporación al reparto de Murder in Manhattan, uno de los nuevos pilotos de la cadena ABC.
Murder in Manhattan está centrado en una madre y un hija que ejercen como investigadoras aficionadas en la ciudad de Nueva York. Bridget Regan interpretará el papel de Alexandra "Lex" Sutton, la hija de Blythe Sutton, una mujer que queda viuda tras el asesinato de su segundo marido. Lex trabaja durante el día en la oficina de asuntos sociales de la Alcaldía pero de noche ayuda a su madre a resolver crímenes.
Maria Maggenti, guionista de Sin rastro, será la encargada de escribir este nuevo proyecto; mientras que Cherie Nowlan,que ha dirigido episodios de series como Gossip Girl o Anatomía de Grey, se pondrá detrás de las cámaras del piloto. Ryan Reynolds, el protagonista de Green Lantern, será uno de los productores de Murder in Manhattan.
Fuente: THR.