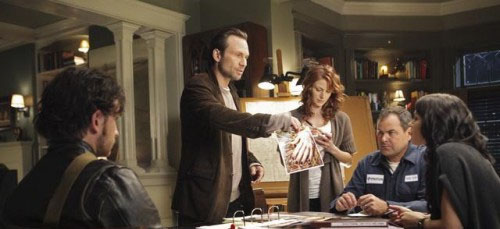 La cadena ABC ha encargado cinco capítulos más de The Forgotten, la nueva serie de Christian Slater después del fracaso que supuso My Own Worst Enemy, su primer proyecto en la pequeña pantalla.
The Forgotten, producida por Jerry Bruckheimer, se centra en un grupo de detectives amsteurs que se encarga de investigar los casos archivados por falta de pruebas. Christian Slater interpreta al líder del grupo, un antiguo policia cuya hija fue secuestrada hace tres años.
La que no ha tenido tanta suerte ha sido Eastwick, basada en la película del año 1987 protagonizada por Jack Nicholson, ya que la cadena ha decidido no pedir más episodios por lo que la serie finalizará cuando se rueden los 13 episodios previstos en un principio.