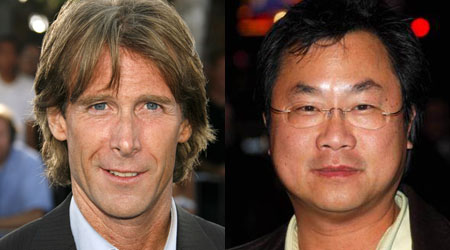 El canal por cable A&E ha dado luz verde a la producción de Occult, un nuevo piloto producido por Michael Bay, director de cintas como Dos policías rebeldes o Transformers y escrito por James Wong, guionista de series como The Event o la más reciente American Horror Story.
Occult estará centrada en un agente del FBI que, después de un volver de una baja debida a una depresión provocada por la desaparición de su esposa, es asignado a una nueva división encargada de investigar fenómenos paranormales donde trabajará con un nuevo compañero experto en temas de ocultismo. El argumento de Occult es sospechosamente parecido al de Expediente X, serie en la que Wong trabajó como productor y guionista.
Este es el tercer proyecto televisivo que tiene en marcha Platinum Dunes, la compañía de Michael Bay, después de The Last Ship, un nuevo piloto del canal TNT basada en la novela del mismo nombre escrita por William Brinkley en 1988; y Black Sails, una nueva serie del canal por cable Starz que servirá de precuela de La isla del tesoro, la famosa novela de aventuras escrita por el escocés Robert Louis Stevenson en 1883.
Fuente: Deadline.