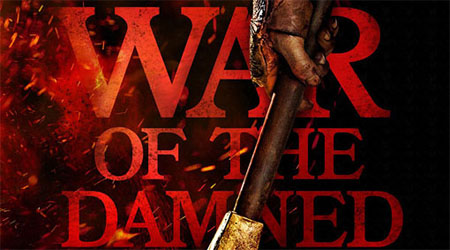 En un movimiento totalmente inesperado, el canal por cable Starz ha anunciado que Spartacus, la serie que puso a esta cadena en el mapa, llegará a su fin después de su tercera temporada, que podremos ver a partir de enero del próximo año.
Steven S. DeKnight, creador de la serie, ha declarado que aunque el había ideado el proyecto para un total de cinco temporadas, las dificultades que se ha encontrado, especialmente la muerte de su primer protagonista Andy Whitfield, le ha llevado a buscar una finalización antes de lo previsto.
La tercera y última temporada de la serie, que llevará por título Spartacus: War of the Damned, se centrará en la confrontación final entre Espartaco (Liam McIntyre), el legendario gladiador tracio y Marco Licinio Craso (Simon Merrells), el hombre elegido por el Senado de Roma para aplastar la rebelión de esclavos.
Después del salto podéis ver el póster y el primer adelanto de la Spartacus: War of the Damned.