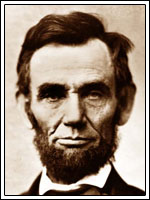 Visto el éxito de John Adams, que el pasado sábado arrasó en los Primetime Creative Arts Emmy Awards, la HBO ya planea la realización de otra miniserie también basada en la historia americana.
En este caso se trata de la adaptación de Manhunt, el libro del escritor James L. Swanson, que trata sobre el asesinato de Abraham Lincoln y la posterior búsqueda de su asesino, John Wilkes Booth.
Los encargados de sacar adelante esta adaptación son David Simon y Tom Fontana, creadores de The wire y Oz respectivamente. Esta ocasión no será la primera en que los dos guionistas trabajen juntos, pues ya formaron equipo para adaptar el libro Homicide: A Year on the Killing Streets, del propio Simon, en la serie Homicide: life on the street de la NBC.