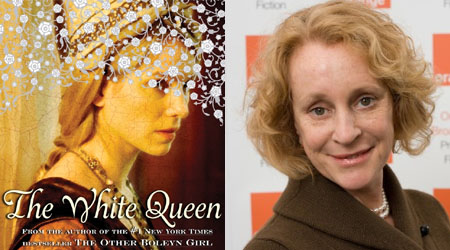 El canal por cable Starz, siguiendo en su línea de apostar por proyectos históricos que tan buen resultado le han dado, especialmente con el caso de Spartacus, ha dado luz verde a la primera temporada de diez episodios de duración de The White Queen.
The White Queen es la adaptación de una serie de noveles de la escritora británica Philippa Gregory ambientadas durante la Guerra de las Dos Rosas, que enfrentó a los partidarios de la Casa de Lancaster contra los de la Casa de York en el siglo XV en su dispota por el trono de Inglaterra.
The White Queen, cuyo estreno tendrá lugar el próximo año, contará en su reparto con intérpretes como Max Irons (Caperucita Roja), que interpretará el papel de Eduardo IV; James Frain (The Tudors), que dará vida a Lord Warwick; Rebecca Ferguson (Wallander), que interpretará a Elizabeth Woodville; Janet McTeer (Damages), que dará vida a Jacquetta; Robert Pugh (Juego de Tronos), que interpretará al Barón Rivers; o David Oakes (The Borgias), que interpretará el papel de George, Duque de Clarence.
Fuente: Deadline.