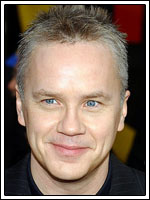 Según The Hollywood Reporter, el canal Showtime dado luz verde a un piloto de una nueva serie llamada Possible side effects, un drama de Tim Robbins.
El actor y director Tim Robbins, ganador de un Oscar, escribirá y dirigirá el episodio piloto, además de ser el productor ejecutivo junto con Elaine Goldsmith-Thomas y Daniel Thomas. En principio, parece que Tim Robbins no participará como actor en la serie.
Possible side effects tratará sobre una familia que trabaja en la industria farmacéutica. Este piloto se unirá al de otra serie producida por Steven Spielberg para la misma cadena, llamada United States of Tara.