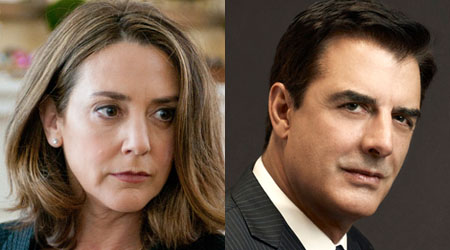 La actriz Talia Balsam, a la que en los últimos años hemos podido ver en series como Mad Men o Homeland, se ha unido al reparto de la quinta temporada de The Good Wife, que podremos ver en la CBS a partir del próximo 29 de septiembre.
Talia Balsam aparecerá en un episodio de la nueva temporada de The Good Wife interpretando el papel de una periodista especializada en el ámbito político que seguirá la carrera del recién elegido Gobernador Peter Florrick, al que da vida Chris Noth.
La incorporación de Talia Balsam al reparto de la quinta temporada de The Good Wife se une a las ya anunciadas de Melissa George (Hunted), que dará vida a Marilyn, una sexy, inteligente y honesta mujer que empezará a trabajar para el Gobernador Peter Florrick como consejera ética; Juliet Rylance (Sinister), que interpretará a Holly, una inteligente ayundante del fiscal del distrito que comparte un pasado con Kalinda (Archie Panjabi); y Ben Rappaport (Elementary), que interpretará el papel de Carey, un asociado de cuarto año de Lockhart-Gardner interesado en unirse al nuevo bufete que planean abrir Alicia (Julianna Margulies) y Cary (Matt Czuchry).
Fuente: TVLine.