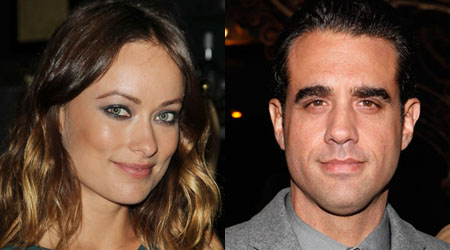 La actriz Olivia Wilde, que saltó a la fama por interpretar el papel de la doctora Remy "13" Hadley en House, se ha unido al reparto de un nuevo piloto de la HBO ambientado en el mundo del rock and roll de los años 70.
Este nuevo proyecto, que todavía no cuenta con título oficial, explora la escena musical de la Nueva York de los años 70 cuando el punk y la música disco empezaron a imponerse sobre el rock and roll. El piloto será protagonizado por Bobby Cannavale (Nurse Jackie), que interpretará el papel de Richie Finestra, el fundador y presidente de American Century Records, un sello musical que trata de encontrar nuevos sonidos para salir adelante. Olivia Wilde dará vida a Devon, la mujer de Richie, una antigua modelo y actriz que retoma su anterior vida bohemia que abandonó al casarse cuando la crisis que sufre su marido empieza a provocar una gran tensión en su familia.
Este nuevo piloto de la HBO será dirigido por el italoamericano Martin Scorsese, director de cintas como Uno de los nuestros o la más reciente El lobo de Wall Street, mientras que Terence Winter, creador de Boardwalk Empire, ejercerá como productor junto a Mick Jagger, líder de los míticos Rolling Stones.
Fuente: E! Online.