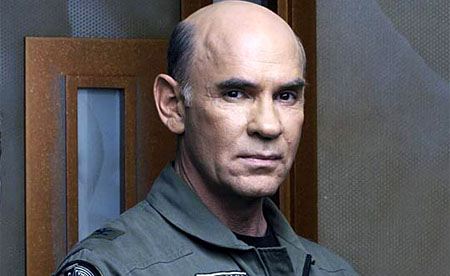 El actor Mitch Pileggi que, aunque en los últimos años ha intervenido en series como Sons of Anarchy o Anatomía de Grey, siempre será recordado por su papel de Director Adjunto Skinner en Expediente X, aparecerá en la primera temporada de Dallas, secuela de la serie del mismo nombre que se mantuvo en antena durante 14 temporadas.
Esta nueva versión de Dallas estará centrada en la rivalidad de los hijos de los protagonistas de la serie original: John Ross, papel interpretado por Josh Henderson, hijo de J.R. Ewing y Sue Ellen, que estará enfrentado a su primo Christopher, al que dará vida Jesse Metcalfe, el hijo adoptivo de Bobby y Pamela.
Mitch Pileggi, que aparecerá en un arco de varios episodios, interpretará el papel de Harris Ryland, propietario de la empresa Ryland Trucking and Shipping y ex-marido de Ann, la última mujer de Bobby Ewing a la que da vida Brenda Strong (Mujeres Desesperadas).
Fuente: EW.