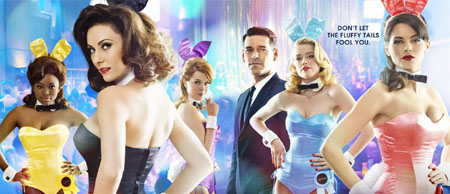 A pesar de ser una de las series más esperadas de la nueva temporada, la NBC ha decidido cancelar The Playboy Club tan solo tres semanas después de su estreno. La noticia no ha pillado a nadie por sorpresa, pues The Playboy Club era una de las favoritas a ser la primera baja de la temporada junto con Los Ángeles de Charlie.
 Como suele ser habitual, la audiencia de la serie ha sido el factor determinante para su cancelación. The Playboy Club, protagonizada por Eddie Cibrian y Amber Heard, debutó con tan solo 5 millones de espectadores, cifra que bajó a 3,8 y 3,2 millones en su segundo y tercer episodio respectivamente.
The Playboy Club se ha tenido que enfrentar a las críticas de la PTC (Parents Television Council) que acusaba a la serie de presentar una imagen degradante de las mujeres y pedía a los anunciantes y cadenas que la retiraran su apoyo. Esta organización ultraconservadora es la misma que hace un año tachó de pedófilo un reportaje fotográfico de la revista masculina GQ en el que aparecían varios miembros del reparto de Glee.
Fuente: THR.