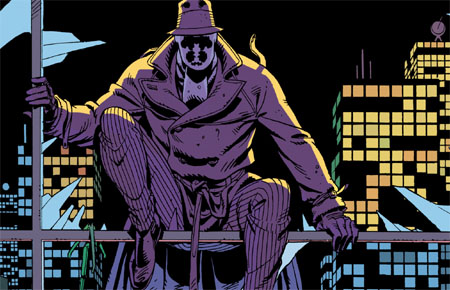 La HBO se encuentra muy interesada en llevar a la televisión Watchmen, el considerado por muchos mejor cómic de la historia.El canal por cable ya ha mantenido reuniones con Zack Snyder, el director que se encargó de adaptar el mencionado cómic a la pantalla grande hace unos años para hablar del proyecto aunque, de momento, no hay nada definitivo.
Watchmen, creado por Alan Moore y Dave Gibbons en los años 80, nos presenta una realidad alternativa en la que los superhéroes ayudaron a los EEUU a ganar la Guerra de Vietnam para ser proscritos poco después a no ser que trabajasen directamente para el gobierno. Cuando El Comediante, uno de estos superhéroes, es asesinado, algunos de sus antiguos compañeros, encabezados por el fugitivo Rorschach se pondrá a investigar quién y por qué lo quería muerto. En el 2012, la compañía DC publicó una serie de cómics titulada Before Watchmen que sirvió como precuela de la serie original desvelando el origen de sus personajes más importantes.
El género de los superhéroes está viviendo actualmente su momento álgido tanto en el cine, sobre todo gracias a la franquicia Marvel con cintas como Los Vengadores, Thor o Capitán América; como en la pequeña pantalla con series como Arrow, The Walking Dead, The Flash o Daredevil. Junto a las ya en emisión, también hay numerosas adaptaciones en marcha como Sex Criminals, Jessica Jones o Predicador.
Fuente: Collider.