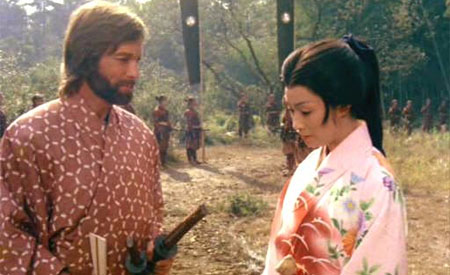 La Fox ha anunciado que se encuentra preparando una nueva adaptación de Shogun, la novela escrita por James Clavell en 1975 y que ya fue llevada a la televisión por la NBC en 1980 como una miniserie protagonizada por Richard Chamberlain.
Michael De Luca, productor de cintas como Moneyball: Rompiendo las reglas y La red social, y Nigel Williams, guionista de la miniserie Elizabeth I, serán los encargados de ponerse a los mandos de este nuevo proyecto.
Shogun, ambientada en el Japón feudal de comienzos del siglo XVII, cuenta la historia de John Blackthorne, un marinero inglés que, junto con unos compañeros, llega a las costas niponas después de que el barco en el que viajaba encalle. Allí conocerá a Toranaga, el líder de un clan de samurais que intenta hacerse con el poder absoluto de Japón.
Junto a la nueva adaptación de Shogun, la Fox también ha anunciado un nueva serie basada en el famoso juicio contra O.J. Simpson, el ex-jugador de fútbol americano, en el que se le acusó del asesinato de su ex-mujer Nicole Brown y su amigo Ronald Goldman. Scott Alexander y Larry Karaszewski, ganadores de un Globo de Oro por el guión de El escándalo de Larry Flynt, serán los encargados de escribir este nuevo proyecto basado en el libro The Run of His Life: The People v. O.J. Simpson del escritor Jeffrey Toobin.
Fuente: THR.