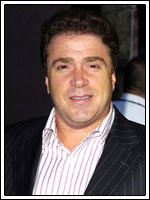 La cadena estadounidense FOX sigue con la preparación de una de sus nuevos pilotos. En este caso se trata de The Oaks, un drama con toques sobrenaturales dirigido por Michael Cuesta (A dos metros bajo tierra, Dexter) y producido por Shawn Ryan (The shield).
The Oaks es la historia de una casa encantada y de tres familias que habitan en ella durante diferentes épocas: una pareja joven que acaba de perder a su hijo en 1968, una familia de 4 miembros durante 1988 y una pareja que espera un hijo en 2008.
Ayer mismo se confirmo que los padres de la familia de 1988 serán los actores Michael Rispoli (Los Soprano) y Romy Rosemont, que sustituye a Gina McKee. Se unen al resto del reparto formado por Jeremy Renner, Sienna Guillory, Shannon Lucio, Matt Lanter y Bahar Soomekh.