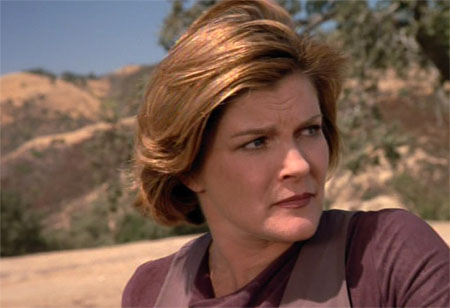 La actriz Kate Mulgrew, a la que en los últimos años hemos podido ver en series como Almacén 13 o Mercy, se ha unido al reparto de Orange is the New Black, una nueva serie de Jenji Kohan, creador de Weeds, que será emitida por Netflix.
Esta nueva serie, cuya primera temporada constará de un total de 13 episodios, está basada en el libro autobiográfico Orange Is the New Black: My Year in a Women's Prison de Piper Kerman. La serie está protagonizada por Taylor Schilling, a la que podremos ver en la nueva película de Ben Affleck Argo, en el papel de una joven a punto de casarse que acaba condenada a prisión debido a una relación que mantuvo en la universidad diez años atrás con una traficante de drogas a la que da vida Laura Prepon.
Kate Mulgrew interpretará el papel de Red, una reclusa de origen ruso que cumple condena en la prisión a la que va a parar la protagonista. Red trabaja en las cocinas de la cárcel y sirve como figura materna para muchas de las prisioneras. Junto a los nombres ya mencionados, también forman parte del reparto de Orange is the New Black Jason Biggs, que dará vida al prometido de la protagonista y la actriz australiana Yael Stone que interpretará el papel de Rosemarie Perrone, otra prisionera de la cárcel en la que se desarrolla la trama.
Fuente: Deadline.