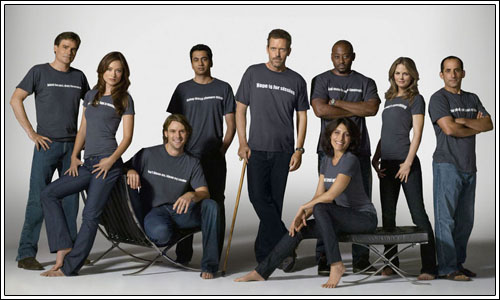 House, Mujeres desesperadas y The Bold and The Beautiful han sido las series con más espectadores en todo el mundo la pasada temporada según los datos de un estudio llevado a cabo por la agencia Eurodata TV Worldwide.
En el apartado de drama, House pasa del tercer puesto obtenido el año pasado al primero gracias a una audiencia global de 81,8 millones de espectadores en 66 paises. La serie protagonizada por Hugh Laurie supera así a CSI y CSI: Miami, las series más vistas de 2007 y 2006 respectivamente.
En cuanto a comedias, Mujeres desesperadas revalida el galardón que ya obtuvo el año pasado con 65,3 millones de espectadores, batiendo de nuevo a Monk y Ugly Betty.
Por último, también repite título The Bold and The Beautiful como telenovela más vista con 24,5 millones de espectadores, superando a la mejicana Marina y a la estadounidense The Young and The Restless.