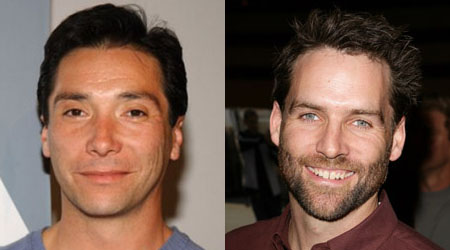 El canal por cable FX ha anunciado que Benito Martinez y David Rees Snell se han unido al reparto de la cuarta temporada de Sons of Anarchy. Ambos actores formaron parte del casting de The shield, serie en la que Kurt Sutter, creador de Sons of Anarchy, trabajó como guionista y productor ejecutivo.
Benito Martinez, que interpretó el papel del capitán David Aceveda, dará vida a uno de los hombres fuertes de un cártel mejicano. David Rees Snell, que interpretaba a Ronnie en The Shield, será uno de los agentes de la ATF que se encarga de la investigación a SAMCRO, el club de los protagonistas de Sons of Anarchy.
Estas dos incorporaciones se unen a las ya anunciadas de Danny Trejo como un nuevo socio comerical del club, Fernanda Andrade como la nueva canguro del hijo de Jax, Rockmond Dunbar como el nuevo sheriff de Charming y David Hasselhoff como una estrella del porno retirada.
Fuente: EW.