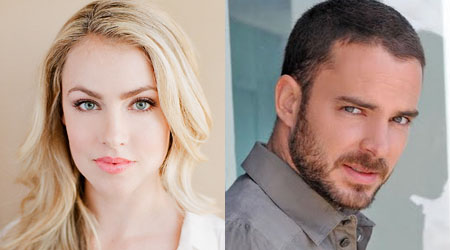 La actriz Amanda Schull, a la hemos podido ver dando vida a Meredith Sorenson en Pequeñas mentirosas, se ha unido al reparto del nuevo piloto de la cadena USA Network que nos llegará de la mano de Nicolas Falacci y Cheryl Heuton, creadores de Numb3rs.
Este nuevo proyecto, basado en un relato corto de Elmore Leonard publicado dentro de su antología When The Women Come Out To Dance, está centrado en Billy (Bryan Greenberg), un hombre de negocios de Miami que, decidido a empezar una carrera política y con el objetivo de aumentar sus posibilidades de ser elegido por los electores hispanos, se casa con Lourdes (Stephanie Sigman), una mujer colombiana con un turbulento pasado.
Amanda Schull interpretará el papel de Melody Pruitt-Morales, la hija de un acaudalado senador de los Estados Unidos. Melody mantuvo una relación con Billy aunque ahora está casada con el fiscal del distrito de Miami. Junto a la incorporación de Schull, también se ha anunciado la del actor colombiano Manolo Cardona, que dará vida a Andrés Varges, un profesor de ciencias políticas de la Universidad de Miami que hace años trabajó para los servicios de inteligencia del ejército colombiano.
Fuente: Deadline.