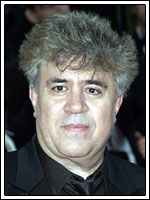 Pedro Almodóvar, nuestro director más internacional, ha llegado a un acuerdo con Fox TV Studios para adaptar su película Mujeres al borde de un ataque de nervios a la televisión. La película estrenada en 1988 fue candidata al Oscar a mejor película de habla no inglesa.
La productora ha contratado a Mimi Schmir, guionista de Anatomia de Grey y Shark, para que escriba el guión del piloto de este nuevo proyecto. Schmir, que se ha declarado fan del director manchego, ha comentado que Women on the Verge of a Nervous Breakdown (su título en inglés) será un drama suburbano sobre un grupo de amigas de mediana edad.
El contrato de los estudios con Almodóvar forma parte de su estrategia de asociarse con directores de reconocido prestigio, el pimero de los cuales fue Andrew Lau, director de la trilogía Infernal Affairs.