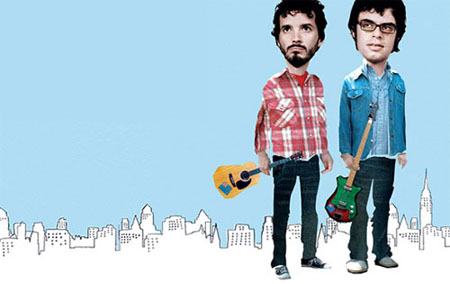 Después de meses de especulaciones sobre su continuidad, finalmente se ha hecho oficial que Flight of the Conchords no volverá con una tercera temporada.
El anuncio lo han hecho Bret McKenzie, Jemaine Clement y James Bobin (creadores de la serie) en la página oficial del grupo.
Finaliza así la andadura de estos dos músicos neozelandeses en la HBO que, en dos temporadas, han acaparado elogios de crítica (10 nominaciones a los Emmy, incluída mejor comedia) y público.
Y qué mejor para despedirse que unas canciones de este peculiar duo. Como siempre después del salto.