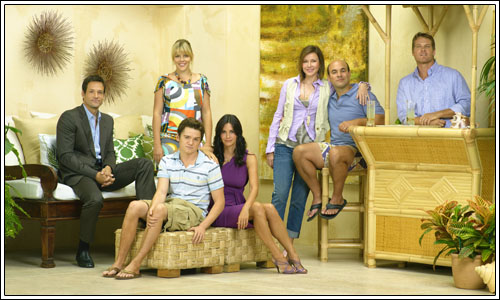 La ABC ha anunciado la petición de la temporada completa para tres de sus nuevas series de esta temporada. Las afortunadas han sido tres comedias: Cougar Town, Modern Family y The Middle.
Cougar Town es el nuevo intento de Courteney Cox de triunfar en la televisión después de la cancelación de Dirt. La serie está creada por Bill Lawrence (Scrubs) y se centra en una mujer recién divorciada que empieza a salir con hombres más jóvenes que ella.
Modern Family es una comedia que nos presenta la vida diaria de tres familias muy distintas: una matrimonio tradicional con tres hijos, una pareja gay que acaba de adoptar a un niño vietnamita y un hombre mayor casado con una joven mujer latina.
Por último, The Middle está protagonizada por Patricia Heaton en el papel de una madre de familia con unos hijos nada típicos.
Sorprendentemente Flash Forward, la gran apuesta de la cadena para esta temporada, todavía no ha recibido la orden de temporada completa aunque muy probablemente no tardará en llegar.