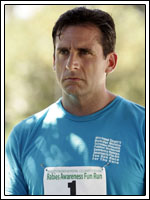 Después del buen resultado que está dando a la NBC el spin-off de Anatomía de Grey, Private practice, parece que la cadena está preparando un proyecto similar con The office.
Según Michael Ausiello, de tvguide, la NBC está preparando un episodio de The office en el que introducirá varios nuevos personajes que posteriormente serían los protagonistas de una nueva serie, para la que los productores todavía buscan un título.
Al contrario que en Private practice, que se llevó a Kate Walsh de Anatomía de Grey como gancho para lanzar la serie, no está previsto que ningún miembro del reparto original de The office se una al nuevo proyecto.